The newest, most remarkable and
greatest dp project ever!
We present…
the Art & Book project…
The first and largest
photo encyclopedia of
found contemporary angels
around the world!
A unique and huge collection of street portraits as never seen before. 999 Angels according to Dirk Pieter B. The first, largest and only collection of its kind on earth, and beyond.

The two first volumes (art works) have been released! Nearly 500 pages each, totalling nearly 1000 pages. More than a decade of street portraits. Portraits of nice people. All Angels, no exceptions!
PREVIEW
The open books below show only 26 of the nearly 1000 pages!
–Display on screen may vary!-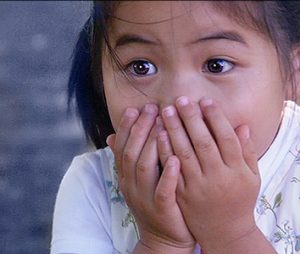 Every tiny little thing about this encyclopedia, from idea to design, editing and layout, from front to back, every single photograph in it, even with all its imperfections (!), created within the limitations and borders of freedom, is the work of one person only. Not sponsored, independently created, no big publisher involved.

These books are the outcome of a long process, a process of many years. The result is what it is. Simply a nice series of photo books, a unique collection of lovely photographs. Angels according to Dirk Pieter.

However, and perhaps this is more important, this encyclopedia of 999 Angels is also the result of something that you might discover on this website. It's about an optimistic struggle in life, it's about little smiles, about ideals and dreams. You might discover that not all art is hanging on the wall, you might discover that these simple books, the end result of everything, are art as well. You might  put them on a bookshelf, as a side note on your coffee table, or you might  handle them with care, with silken gloves placed in a glass display cabinet. Each book of this series, however simple it might be, is a piece of art. The most affordable art anyone can buy.
As far as necessary!! 🙂

Buy them for yourself, as a nice gift for the ones you love, for your family and friends. For whatever the reason, it will bring you a smile, for sure!
Invest in Art.
Invest in happiness.*
Just start with 999 Angels.
That's all you need.
* And of course, as a free bonus,  you will make the author happy as well! :-)) Furthermore, it is an encouragement to complete the project. DP still has a lot of work to do, he's about half way there. His intention is to make four or five volumes, well, that is,  if he can handle it. Or in his words: if he can manage to live long enough to do so ;-)).

Remarks
Each volume stands on its own. It can be seen as part of an encyclopedia, or as a book as it is, or as a work of art.

Invest in art, invest in happiness.
Collectors info.
All photos are black and white and have an imperfect slightly rough vintage look. As print 'non pretending', simple, but nice, charming and quite unique among photo books!
They are actually the opposite of the sometimes very expensive and luxury printed photo books that you usually see. Besides the photo collection itself (among other things), for this reason the Encyclopedia of 999 Angels, is a nice addition and 'must have', for any collector of photo books as well.
Little warning. (Spoiler!)
Text of this website can contain, here and there, a little wink. If you think "this is completely crazy" this  might, or might not be, the case. But mostly, it might be a little strange, but also true.  You will not find too much polished marketing speak (well.., maybe a little, we do our best ;-)), on this website. There is simply no budget for such things, no budget for "spreading the word". No budget for advertising or whatever. And maybe that is a good thing as well. This single-handed project will be continued anyhow. However, a little help is appreciated…. a little push here and there would be nice, so… make yourself useful for once in a lifetime! 🙂 And…
Be part of it!
Let dreams exist!

Support, buy, Link, Share, Twitter or Like where you can.

Fill every corner.
Irrigate every piece of dry ground.
Sprinkle every forgotten place.
Sing it around where you can.
Hit every bookshelf you can find.
Make it happen!
Let us rain angels!
Let us flood the earth with…

Be part of it!
Do it now. Push if you can.
Just let dreams exist.
Push if you can, it's about…

    Thanks,
________
© About the images on this web site.
Consider some promotion-like images on this website as fantasy with a smile. They are so called mockups and fun-creations made by dp. They do not imply conformance to the current reality or endorsement by anyone. For this reason, they may only be displayed in the context of this website. However, you might be the butterfly that causes a storm! Even the tiniest push can have big results! It really helps and is appreciated! Dreams might come true!! And if not? Well…, in the worst case, it's nice to have smiles, ideals and dreams anyway :-)).